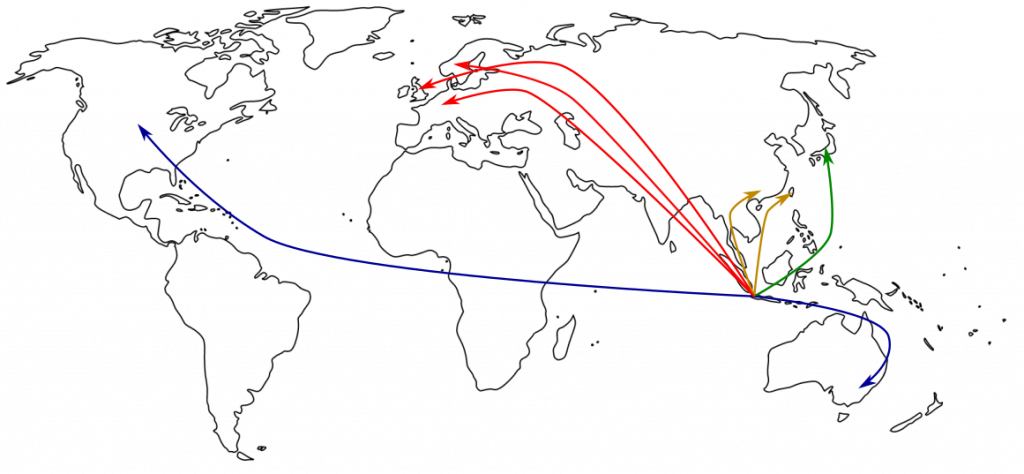 Sebagian besar alumni kami menempuh studi lanjut baik tingkat Master maupun Doktor di berbagai universitas baik dalam maupun luar negeri. Alumni kami memilih untuk mendalami berbagai konsentrasi bidang seperti biomedical engineering, bioengineering, imaging, neuroscience, mechanical engineering, instrumentation & control, signal processing, lighting design, engineering policy dan Robotics.
Studi Lanjut – Dalam Negeri
Institut Teknologi Bandung
Universitas Indonesia
Studi Lanjut – Luar Negeri
NL – Technical University Eindhoven (TU Eindhoven)
NL – Radboud University Nijmegen
NL – Delft University of Technology (TU Delft)
NL – University of Amsterdam
NL – Maastricht University
DE – Ruhr University Bochum
DE – Bremen University
DE – Hochschule Wismar
UK – Imperial College London
UK – Queen Mary University of London
UK – Salford University
UK – University of Glasgow
UK – University of Bristol
US – University of Texas at Dallas
US – Michigan State University
JP – Tohoku University
JP – Hiroshima University
TW – National Taiwan University of Science and Technology
AU – Canberra University
SE – Uppsala University
DK – Technical University Denmark
CN – Shanghai Jiao Tong University
Selain itu, alumni Lab Instrumentasi Medik juga berkarir sebagai akademisi, peneliti dan professional pada perusahaan-perusahaan terkemuka di dalam ataupun luar negeri.
Institut Teknologi Bandung
Institut Teknologi Sepuluh Nopember, Surabaya
IMERI, Universitas Indonesia
Universitas Multimedia Nusantara
Celluveyor, Bremen
General Electric (GE) Medical, Indonesia
Perusahaan BUMN (LEN, BRI, PLN, dll)
Konsultan Kerekayasaan (BCG, dll)
dan perusahaan/institusi lain