Workshop on Computational Cardiology and Medical Instrumentation (WCCMI) has been successfully held on July 31st, 2019 at ITB Ganesa campus. More than 60 people from various different background including cardiologists, professors, ministerial staff and of course students attended this workshop.
The workshop was opened by the presentation from Dr. Suprijanto, our head of the laboratory. He introduced our recent progress on medical device's related research and also the global trend of the development of health technology in Indonesia.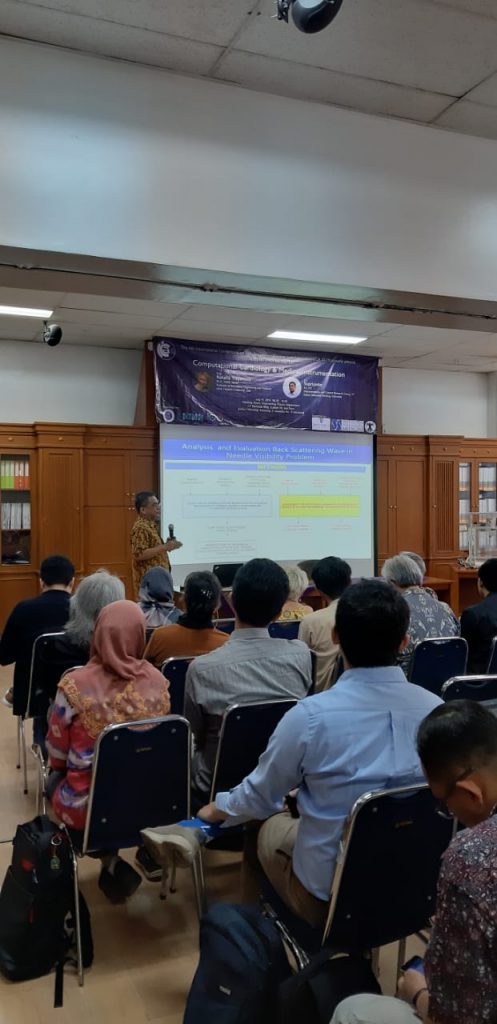 As our main program, the workshop was continued by the presentation from our distinguish guess, Prof. Natalia Trayanova of Johns Hopkins University. She delivered a lecture entitled 'Computational Cardiology: From the Molecule to the Patient'. On her lecture, she introduced her groundbreaking works on developing the cardiac simulator with a full heart functions which help a lot the medical practitioner to perform the treatment of heart diseases related to its electro-physical system . Her work has been successfully predict the burning position of ablation treatment to cure arrhythmia accurately. Her presentation was followed by a lively discussions from the audiences which covered the medical-clinical topics, and also engineering.
Hopefully, this workshop improved our understanding about the importance of building a 'bridge' between engineering field with medical-clinical field with one objective of improving the patient's quality of life.